And We're Back.
Hello, everyone! I'm a little further behind, but as Bryan mentioned previously, lots of things going on in the last few months. My wife and I welcomed a wonderful little baby boy at the end of August. What has followed since has been a blur of adjustments, learning, and no time, but a lot of fun. Little guy already loves rolling around in the GTI with dad. I think. He falls asleep immediately after the car starts moving, so I'm assuming he likes it a lot. And because I can't possibly be busy enough, I'm starting graduate school in January. But enough about me, let's talk about some of the happenings in the car world and otherwise (and my opinions on them) since my last foray into writing.
Absolutely, definitely, totally NOT Top Gear. We swear.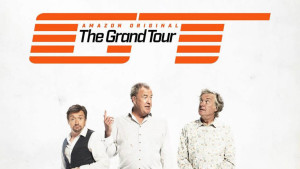 (Courtesy of Autoweek)
Episode two of The Grand Tour went live last night on Amazon, and if you were, like me, left with a bad taste in your mouth after the revamped Top Gear flopped harder than every early 2000's Chrysler product, you're in luck. What Jeremy, Richard, and James did with GT is, well, take everything people loved about Top Gear…and call it The Grand Tour. And that's not a bad thing. The trio seems refreshed after the debacle with the BBC, and the Chemistry from 20+ seasons together on Top Gear is ever present. Some may bemoan the cost of Amazon Prime, $99 for a year subscription in the US, but most that do are already paying $95.88 a year for Netflix or HULU ($7.99 times 12, math is great). Plus, the free 2 day shipping that Prime allows you for things bought through Amazon quickly pays the fee by itself. So subscribe, watch, enjoy.
Mazda makes beautiful vehicles, why won't they make them faster?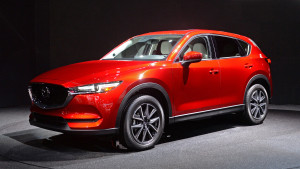 (Courtesy of Autoblog)
The LA Auto show happened. Unless you're super stoked about the rice-tastic Civic Type-R's still ricey and much slower little brother, the Si, the star of the show was the new Mazda CX-5. In the dull and boring world of Crossover SUV's, the CX-5 looks stunning, and the great styling cues in the little CUV extend to the rest of the Mazda lineup. Only issue? Everything is slow. Even the fantastic new MX-5, which is simply a blast to drive, I'd recommend a test drive to anyone having a shit day/week cause the smiles per mile rate is quite high, still underwhelms in raw power. Where's Mazdaspeed when you need it? What happened to the rumors of the new Mazdaspeed3 with 300 turbocharged horsepower and all-wheel drive? When will the rotary return in all of its triangle shaped glory (EPA regulations be damned)? Hopefully soon, but for now, keep killing it on the design front Mazda.
All jokes aside…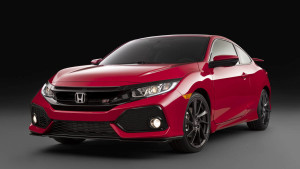 (Courtesy of Autoweek)
The new Honda Civic Si doesn't look nearly as bad as the Type-R, and will probably be another sub-$30k performance bargain which is nothing to complain about. The sheer number of sporty cars that can be had for less than $30,000 is remarkable. And they come in all shapes, sizes, and configurations, from RWD coupes to FWD hatchbacks to AWD sedans. It's a good time to be an enthusiast.
Post-baby, the MK7 GTI is still great.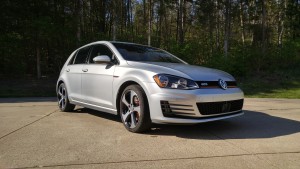 I've got an article in the works on my current vehicle, a 2015 Volkswagen Golf GTI, to give everyone a break from my friend Bryan's constant mullet flaunting. It may not have a 'Murican Five-point-oh liter vee-eight under the hood, or run a 12 second quarter mile (yet), but in terms of performance bang for the buck and everyday versatility, I'm not sure there's a better new car on the market. And unlike the crowd clearing Mustang, I can comfortably fit a car seat in the GTI. (I know Bryan claims he can, but I've never seen it happen.) More on this subject at a later time.
More to come.
Now that things have normalized, expect more content with more regularity from Machscribe. That's the plan, anyway. Life with a three month old can be a little hectic at times, but I will definitely be setting some time each week aside to write. It's good for the soul. Also, wonderful readers, on behalf of myself and Bryan, hope everyone had a wonderful Thanksgiving!
-Ryan