Unfortunately, for every automotive enthusiast, there comes a point where we must dedicate a moment of silence to a fallen icon.
Observe the beauty: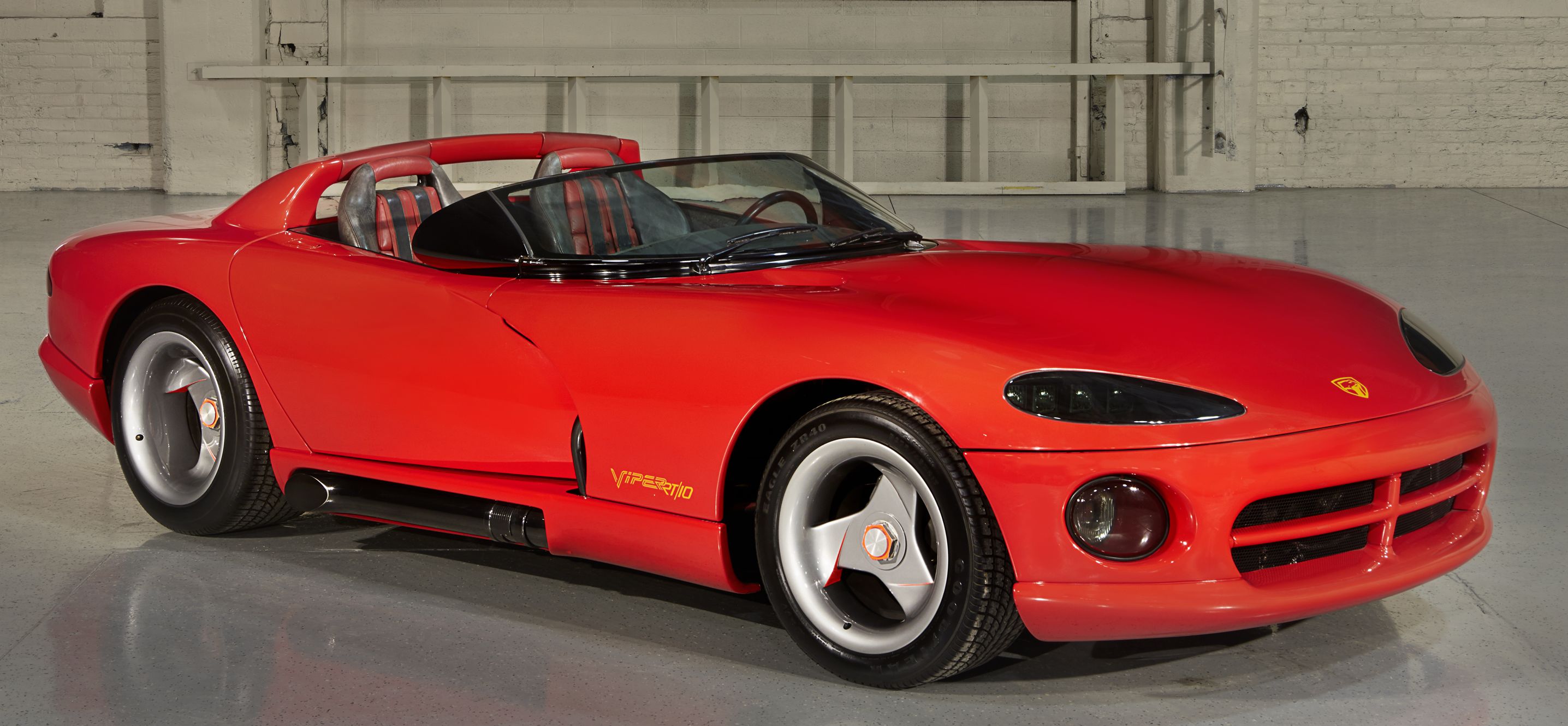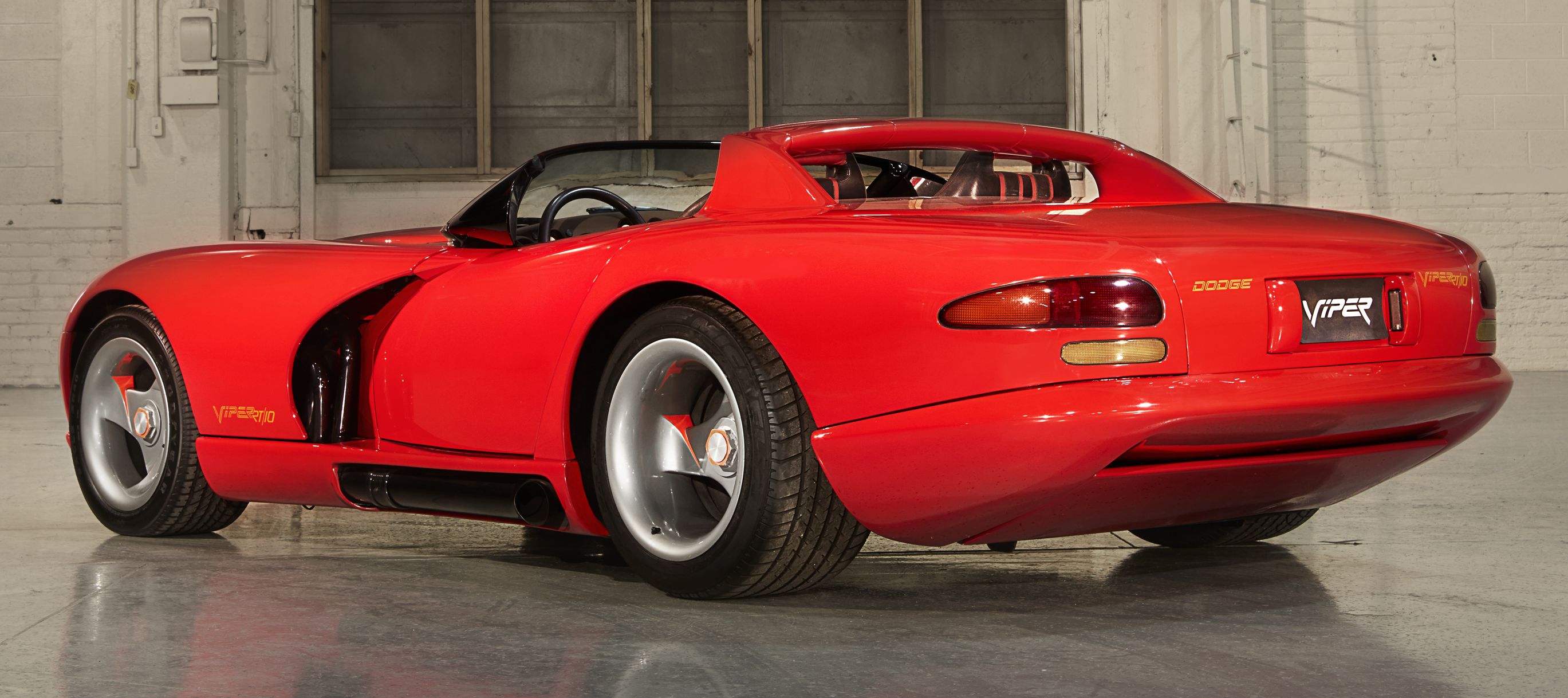 Nearing the middle of the Automotive Golden Era, ladies and gentlemen, we have to sadly say goodbye to our beloved Dodge (or SRT, or whatever) Viper. Most industry sources say that the current model can't be modified to incorporate the SRS side curtain airbags that will soon be mandatory, though I have other ideas as to why the project wasn't financially feasible for the troubled FCA.
To most, it was the poster car of their childhood. I personally had a large poster of the original RT/10 hanging on my wall from the age of six, mostly, because it was the embodiment of every child's dream car. It was endowed with a monstrous V-10, far larger than any other engine of its time at 8.0 liters of displacement, plus, it looked like something Batman would drive if ordered in jet black. Frequently, I found myself daydreaming about piloting one of them as if I knew the first thing about what was required to drive a car–let alone this car.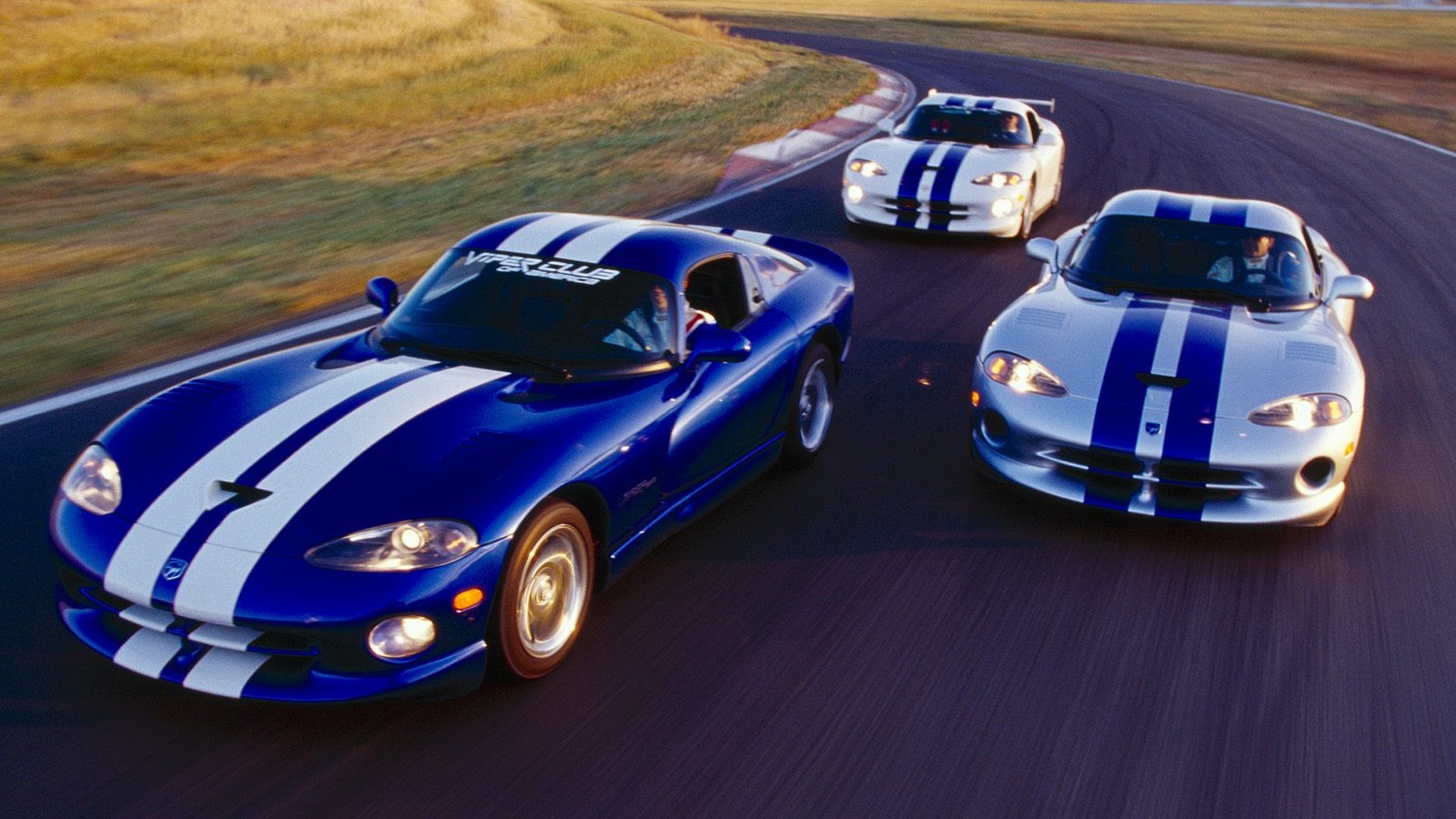 Little did I know how much of a ravaging beast it was. Refinement was something entirely alien to this car, but it had never claimed to be any type of softie. It ignored safety, and dawned no airbags. Its frame was mostly tubular (no crumple zones), the engine weighed over 700 pounds, and there was no such thing as ABS. Honestly, the only reason that it had seat belts was due to a federal mandate. Everything else was scrapped.
Bob Lutz definitely had a founding hand in this legendary project.
C'mon, it was so guttural that the first "mass produced" version didn't have windows. This, my friends, is what we refer to as the best of kind of car, the purist's car. Its the car that is figuratively nothing more than a steering wheel, four tires, and (in this case) the biggest engine that fits. It is the kind that communicates every vibration, ripple, and road imperfection to your entire body. The thickly bolstered, but thinly padded seats are the kind that make the slipped disks in your back swell and food in your stomach grow bubbly. These are the cars we hang on the wall as children. They're our saviors, our heroes, the automobiles that are here to stand against society's crusade for blandness.
Think Lotus Elise.
Think Opel Speedster.
Think Alfa Romeo 4C (one of the greatest cars extant).
Think Ferrari F40 (the greatest car ever made).
Think Dodge Viper.
But, if anything, what these cars share in symbolic dissidence, they also share with growing troubles. Their time in the marketplace is often short and wrought with troublesome sales. Though they may touch our souls and our bridled interests, they suffer from their most prominent achilles heels:
[1] Low production volume.
[2] Low profitability due to low production volume.
[3] High cost due to low profitability and low production volume.
[4] Low practicality due to vehicle design, resulting in niche market viability only, which is both a good and bad thing simultaneously.
Here, we are left with some of the ways that our soon departed Dodge Viper could've been saved from oblivion early on. I'm aware that many of you won't agree with some of these strategies, but that is why you are free to comment and debate. These are short and sweet, so let's hit the main points.
How the hell could our lord, the Dodge Viper, have been saved?
[1 & 4] Fixing the low production volume and solving the niche market conundrum.
This was undoubtedly the Viper's most compelling problem.
According to sources at theviperstore.com, there was a total of roughly 31,850 Vipers made since the initial 1992 model. That first model, mind you, consisted of a production run totaling less than 300 cars. The only model year in the first generation that exceeded the 3,000 mark was 1994. The second generation never saw a yearly total over 2,000, where its final tally of 10,422 cars seemed woeful in comparison to its rivals. The third and fourth generations fared even worse (8,190 and 2,427 respectively).
Though many of you would argue that the low production volume was one of the many things that made the Viper special (I can't refute that), anyone with a business-oriented mindset could also argue that this was the nail in the coffin. Automobiles consume large swaths of money and manpower to develop as well to produce, and if a vehicle isn't sold in large enough numbers, the bottom line (profit) largely suffers.
The purists will cringe at this, but maybe a better business model could've helped?
Imagine, if you will, a Dodge viper that shed its V10 and instead cruised up the road with a modified Magnum V-8 instead. Imagine a Viper with an automatic transmission, ABS, some sound deadening material, and traditional-exit exhaust. Yes, the fanboys would cry at the lost of their supercar-slaying demigod, but could Dodge have sold more this way?
Hypothetical Trims (relative price quotient):
Base ($$) = V8 powered, optional automatic.
Generations 1 & 1.5 (1992-2002) could've used a modified 5.9 Magnum with perhaps a Corvette-equaling 330-345hp (if that was even possible) and the junk 4-speed auto of the time as an option. At some point, they could've used their connections with Diamler to perhaps upgrade that junk transmission to one of the 5G-TRONIC units from the early AMGs.
Generation 2 & 2.5 (2003-2010) could've used the venerable 5.7 Hemi V8 and the same 5G-TRONIC. Throwing in the 6.1 Hemi for the 2.5 update seems plausible too.
Premium ($$ to $$$) = V8 power, optional automatic with more comfort features.
[[Here's where the purists will definitely scream blasphemy!]]
Adding comfort features to the raging beast like, well, sound deadening, softer dampers and springs, along with power windows and locks would've been awesome. Later generations could've used nifty things like fancier sound systems, upgraded leather trim, etc.
RT-10 ($$$ to $$$$)= V10 power, perhaps no optional automatic, but the comfort features of the V8 Premium stick along.
The description is self explanatory. Here is where we start pleasing the purists again!
SRT-10 ($$$$) = V10 power, and all of the crude stuff that made the purist Viper legendary.
ACR ($$$$) = V10 power, basically the big kahuna it is in real life. Let this car and its SRT-10 lesser brother kick the asses of everyone and everything in their paths.
[2 & 3] Fixing the profitability issues.
Sure, the latter generations of the car improved heavily on the spartan first-generation model, but there was still a lot left on the table. Most of the routine safety features found in other automobiles were only added to the Viper by force through federal mandates. Airbags were eventually added in along the way, but standard ABS was absent until 2001. This addition, however, wasn't due to a federal mandate, but likely in response to a slew of sports car comparison tests lost on account of its relatively punitive braking capabilities. Stability control nannies weren't put into place until the last generation, where the inclusion of Electronic Stability Control (which relies on a native ABS system) was mandatory after September 1, 2011.
Until 2008, the car largely spent its life getting its ass kicked by the Corvette, which in most upper level trims could deliver 85-90% of the Viper's performance while retaining its legendary everyday usability. This, in my opinion, is the only way that the Corvette has survived and will continue to survive. General Motors was smart in this regard, letting the lower models pay the bills due to their larger market potential, and then saving the dough for the GS, Z06, and ZR1 halo models. Unfortunately, it would require possibly millions of dollars to retool the factory for the higher production demand, but the ROI on something like that could pay off if the sales numbers increased. Hitting a total production target somewhere near that of the Corvette would be the goal.
While this would obviously have negative effects on the exclusivity of the Dodge Viper, placing a clear emphasis on differentiating trim levels could help to partially alleviate this. After all, isn't a partially diluted Viper better than no Viper at all?
Conclusion.
Of course, I'm just a normal guy like you, doing his best to rationalize or accept the inevitable. Though I'm merely keyboard-yapping my way through a somewhat preposterous idea, I can't help but to think that some kind of production and design strategy similar to what I've discussed would've helped the legend stay with us.
In the automotive world, there are always rumors about hypothetical continuations, resurrections, and unveilings of legendary automobiles. Though I've seen a few articles here and there that discuss the potential of a 4th generation Viper sometime in the future, seeing the current state of FCA's business (hello, SEC investigation) and Sergio's outright idiotic ramblings and decisions (how does this guy still have a job), the pessimist inside my head won't count on it. If it did come back, seeing the steepening fines and regulations for CAFE might regulate a new Viper into having some kind of weird turbo four-cylinder hybrid system or something worse.
Until then, we'll cherish the memories of trying to maintain control of these cars on a digital racetrack in Gran Turismo, reading about them in Motor Trend and Car & Driver, watching videos of heinously fast twin-turbocharged renditions on YouTube, all the while wishing so deeply in our souls that we could actually afford to own one.
If you're one of the lucky few that can, please do us all a favor, go scoop one of these beasts up before they're gone.
Rest in peace, our beloved Dodge Viper. Even though we will miss you, you will never be forgotten.
–Bryan